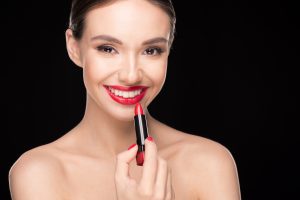 If you're embarrassed over the condition of your teeth or simply don't like to smile, you're certainly not alone. Over one-quarter of American adults have issues with their smile and over 80% of those people feel their smile is unattractive in photos. In fact, when questioned directly, approximately one-third of adults admitted they're embarrassed by the quality or condition of their teeth; while 42% of adults said their smile is the first thing they'd change about themselves if given the opportunity. Fortunately, your concerns can be fixed quickly when you opt for porcelain veneers. But why should you consider this popular option to transform your smile?
Porcelain Veneers Are a Quick Solution
You may not have been born with the smile of your dreams, but you can certainly look like you were. And it doesn't have to take a lifetime to achieve your dream smile. Porcelain veneers are an investment that can pay for itself repeatedly and they're a quick smile solution to boot. In most cases, your veneer treatment can be completed within just two office visits after the initial consultation with your Midtown Manhattan Dentist.
Porcelain Veneers Are Pain-Free
National studies conclude that approximately 80% of Americans feel some type of anxiety towards dental treatment while up to 20% of Americans have significant anxiety or fear of the dentist. One main reason often cited is self-perceived pain from the required or suggested procedure. Cosmetic dentistry offers several solutions to kick that fear to the curb, and porcelain veneers are among those solutions. Veneers are minimally invasive since a small amount of enamel is removed to affix the shells, so there may be some initial discomfort. But there is no surgery involved and no actual pain.
Porcelain Veneers Restore Confidence
Porcelain veneers are among the most popular cosmetic dentistry solution due to their adaptability. Even though porcelain veneers are only about the width of a contact lens, they can still conceal several dental flaws. Porcelain veneers can conceal cracks and chips in the teeth, moderately to severely stained or discolored teeth, misshapen teeth, and a diastema or tooth gaps. Carefully placed, veneers can also successfully conceal missing teeth. While porcelain veneers are an aesthetic fix, that's often enough to regain years of lost or misplaced confidence.
Porcelain Veneers Are Customizable and Durable
Long gone are the identical fake teeth results of yesteryear. While dental procedures vary slightly, if at all, from year-to-year, dental materials are constantly changing and improving. The materials and artistry behind modern veneers ensure each patient's new smile is customized to their needs and desires. The porcelain-resin material is dyed to match surrounding teeth. Each shell is fitted individually to ensure a perfect fit. And even the bonding agent is color-matched and sensitivity-tested prior to being cured. It's important to understand that most porcelain veneers eventually need to be repaired or replaced. But with proper maintenance and dental care, your veneers can last at between 10 and 20 years without any concern. Contact your Midtown Manhattan Dentist to see how porcelain veneers can transform your smile and change your life for the better.