About Us
FaceMagic Center was established to specialize in all facial plastic surgery procedures. Our staff believes that it is important to specialize in just the face because having your procedures performed by doctors who focus their services solely on the face, means they have more knowledge and experience in those areas then any one else; and in turn, provide better results than the average plastic surgeon. At FaceMagic Center, our goal is to give your face a more natural and youthful appearance.
The great success of FaceMagic Centers is due to the fact that we have the top leading facial surgeons in all of Michigan. We provide our patients with a peace of mind, knowing they are getting an experienced professional and a great atmosphere.
Dr. Salvatore Cavaliere D.O.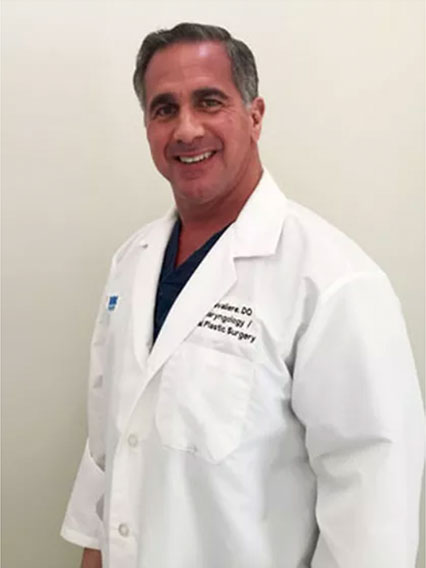 Board Certification
Otolaryngology and Facial Plastic Surgery
Medical License
Michigan, New York & California
Society Memberships
American Academy of Otolaryngology-Head and Neck
American Osteopathic College of Ophthalmology and Otolaryngology/Facial Plastic Surgery
American Academy of Cosmetic Surgery
Michigan Otolaryngological Society
American Osteopathic Association
American Academy of Anti-Aging Medicine



Dr. Cavaliere is one of Michigan's top leading surgeons that specialize in non-surgical and surgical facial procedures for both men and women. With over 25 years of experience, Dr. Cavaliere will help you turn back the hands of time by giving you that natural, youthful look you once had when you were younger. Whether you want a facelift, fillers, a forehead or neck lift, or you would like to re-surface some skin in the facial/neck area, Dr. Cavaliere and his staff will provide you with the understanding you need to accomplish your aesthetic goals.
Again, Dr. Salvatore Cavaliere specializes in all areas of cosmetic facial surgery, and is an expert in the facelift. In fact, since 2009 he has performed more facelifts than any other doctor in America. Our facelifts are not conducted under general anesthesia, so they are safer and require less downtime. So if you're looking to shed some years and leave those lines and loose skin behind, then FaceMagic Center is the place for you.
If you have the desire to look younger, Dr. Sal Cavaliere can make your dream a reality. At FaceMagic Center, we make it affordable for everyone. Any questions about getting a facelift? Call FaceMagic Centers at (248) 504-4700 or fill out our contact form and speak with a professional that can turn back the clock for you.